2023-10-26
Eco Expo Asia opens at AsiaWorld-Expo today

HONG KONG, Oct 26, 2023 – (ACN Newswire via SeaPRwire.com) - Eco Expo Asia 2023, jointly organised by the Hong Kong Trade Development Council (HKTDC) and Messe Frankfurt (HK) Ltd and co-organised by the Environment and Ecology Bureau of the Government of the Hong Kong Special Administrative Region (HKSAR), opened at AsiaWorld-Expo today and runs until Sunday 29 October. The event attracts over 300 exhibitors from 13 countries and regions, showcasing a wide range of innovative environmental technologies and projects and serves as a quality business platform for the industry. Under the EXHIBITION+ hybrid model, exhibitors, industry players and buyers worldwide can connect via the smart business matching platform Click2Match until 6 November. The last day of the physical event on 29 October will open to the public for free, to encourage sustainable activities and green-living practises.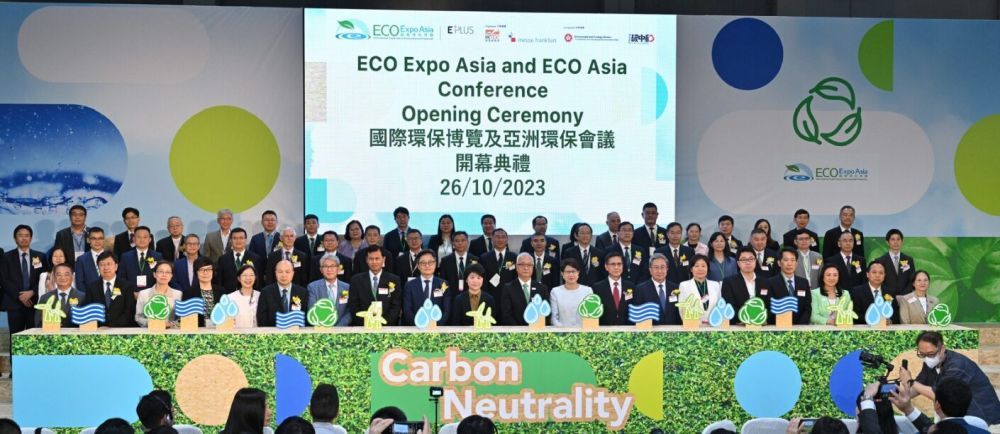 Guo Fang, Vice Minister, member of the Leading Party Members Group of the Ministry of Ecology and Environment of the People's Republic of China, Tse Chin-wan, Secretary for Environment and Ecology of the Hong Kong SAR, HKTDC Acting Executive Director Sophia Chong, and Richard Li, Executive Director, Messe Frankfurt (HK) Ltd, were at the opening ceremony of Eco Expo Asia today.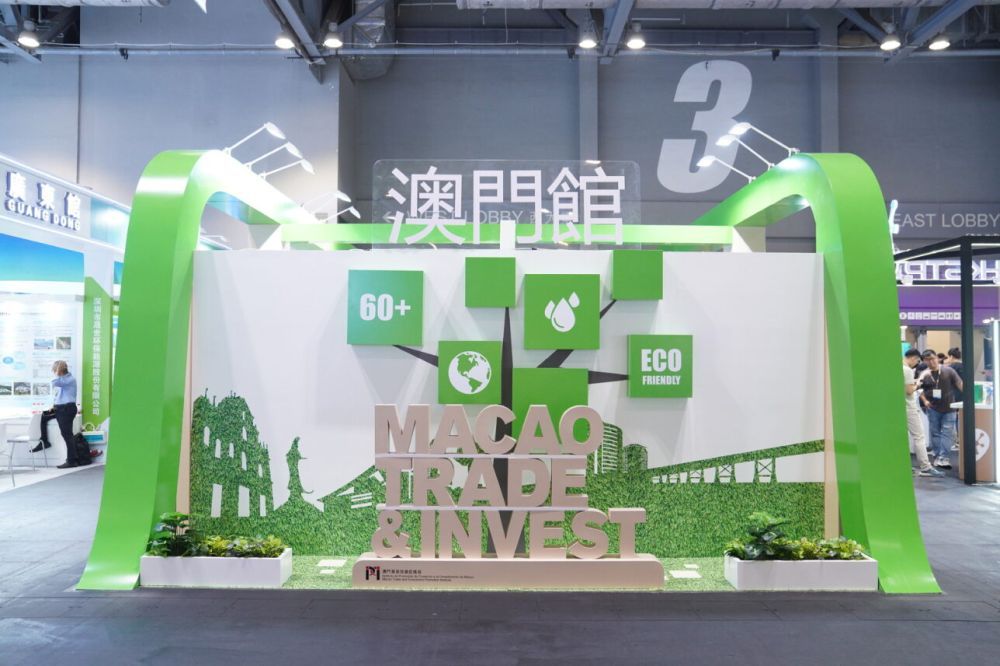 Tse Chin-wan said: "This year, the theme of the Eco Expo Asia is "Taking the Leap towards Carbon Neutrality. In the Policy Address announced by our Chief Executive yesterday, the Hong Kong Government will make every effort to promote the use and supply of new energy in sea, land and air transport, so as to spearhead green transformation of the relevant trades. We will also explore the development of new energy industrial chains to promote green economy. The Eco Expo Asia serves as a green link for governments, business sector and the trades from different places to exchange views, share experiences and learn from each other.  I look forward to joining hands with you all to identify possible environmental technologies and products to support the shift towards a low-carbon economy."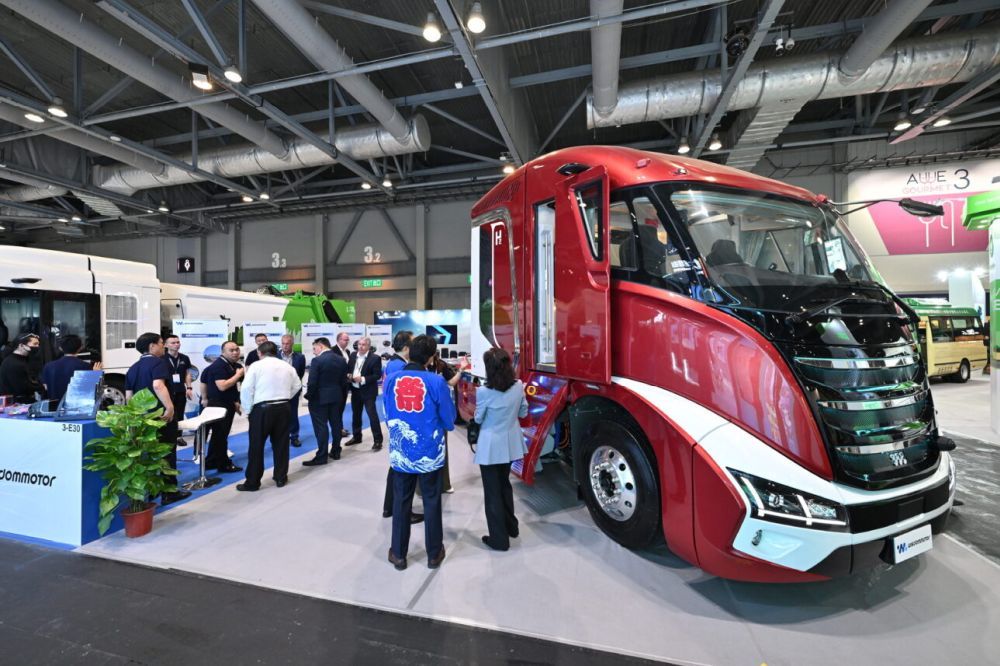 Sophia Chong said: "Entering its 18th edition, Eco Expo Asia has become the leading trade and intelligence-sharing platform showcasing cutting-edge green solutions from around the world. Some of the highlighted topics at the fair include hydrogen energy, green transportation, circular economy, green buildings, green finance and ESG. The three-day Eco Asia Conference concurrently held gathers industry experts to share their insights into hot environmental topics, such as Climate Change Framework for Built Environment, Evolving ESG Landscape and the Future of Sustainable Finance, Digital Transformation for a Circular Economy, green technologies and C40 Climate Action, facilitating regional and global collaboration in addressing the environmental issues of our time."
Diversified activities resonate with environmental initiatives in the policy address
Hong Kong SAR Chief Executive John Lee's policy addresses have emphasised environmental protection and policy initiatives, including green transport, hydrogen energy development, carbon neutrality, waste reduction and sustainable development. This year's Eco Expo Asia has similar focuses, including a Green Transportation zone to promote carbon neutral technologies; the new Hydrogen Pavilion organised by the hydrogen industry in Hong Kong; the Eco Asia Conference exploring Waste-Free policy; gathering environmental enterprises in the Bay Area to promote regional exchanges and co-operation; as well as initiating a debut ESG Job Hub to provide information and advice on environmental-protection related employment for nurturing talents, in order to comprehensively promote sustainable development.
Green transportation zone and Hydrogen Pavilion showcase new-energy trends
In line with the SAR Government's development of green transportation, the Green Transportation zone showcases a wide range of new-energy vehicles and related equipment, including hydrogen-powered vehicles such as container trucks and garbage trucks from Wisdom Motors (HK) Limited (Booth No. 3-E30); the latest charging piles from Huawei International Co. Limited (Booth No 6-B30) that can fully charge an electric vehicle in just 10 minutes; and sustainable solutions for electric vehicle batteries from Chun Yang International (HK) (Booth No. 6-B34) which extends the lifespan of electric vehicle batteries.
To further showcase and explore hydrogen energy applications, the Hydrogen Pavilion features leading energy companies such as Hong Kong and China Gas (Booth No. 6-C29), H2E Technology (Booth No. 6-C30), Sinopec (Hong Kong) (Booth No. 6-C32) and EnerWaste Asia Pacific (Booth No. 6C-34) to showcase the latest hydrogen energy technology. In conjunction with The Fourth Hydrogen Economy Forum tomorrow, with Dr Zhang Yan of the China Hydrogen Alliance addressing the development of Mainland China's hydrogen industry and Dr Wang Xue of the International Hydrogen Energy Centre speaking on building a world-leading zero-carbon industrial system with hydrogen technology, exhibitors and buyers can gain in-depth understanding of the latest development and prospects for hydrogen energy.
Greater Bay Area cities participate in building a Waste-Free Bay Area
Apart from the launching ceremony for Building a Zero Waste Bay Area at the Eco Asia Conference on the first day of the Expo, pavilions from Guangdong Province, Guangzhou and Shenzhen and individual exhibitors from other GBA cities join hands in promoting the Waste-free Guangdong; Beautiful Bay Area concept. The Hong Kong Pavilion showcases the latest products and technologies in waste reduction and energy saving, and introduces environmental policies. The Macao Pavilion (Booth No. 3-E02) and Zhongshan Pavilion (Booth No. 6-A02) feature a wide range of IoT AI management equipment and patented air purification technologies.
Eco Asia Conference gathers industry leaders to focus on waste-free policies, climate change and green finance
The three-day Eco Asia Conference starting from today has invited officials from around the world to share insights, including Guo Fang, Vice Minister, member of the Leading Party Members Group of the Ministry of Ecology and Environment of the People's Republic of China; Liu Dechun, Director-General, Department of Resource Conservation and Environmental Protection, National Development and Reform Commission of the People's Republic of China; Huang Libin, Director-General, Department of Energy Conservation and Resources Comprehensive Utilization, Ministry of Industry and Information Technology of the People's Republic of China; and representatives from the environmental authorities of Belt and Road countries to share views on materialising waste-free policies in Mainland China and Belt and Road countries.
The highly anticipated C40 Climate Action Seminar on Friday will focus on global climate change and promote climate action at city level. On the same day, there will be a session on Evolving ESG Landscape and the Future of Sustainable Finance featuring a keynote speech by
Tim Lui, Chairman, The Securities and Futures Commission, while Ken Chiu, Head of Carbon & ESG Products, Hong Kong Exchanges and Clearing Limited, will discuss Hong Kong's international carbon market and sustainable development and Irina Fan, HKTDC Director of Research will present on a survey finding on Hong Kong's strengths and weaknesses in ESG.
Eco Expo Asia nurtures new blood
Committed to providing a platform to nurture new blood in the industry, Eco Expo Asia is attracting nearly 20 start-ups to identify potential partners for their R&D products. This year the Expo debuts the ESG Job Hub and will host an ESG Career Talk providing information and advice on environmental-protection related employment to students and job seekers. On-the-spot interviews for internships, part-time and full-time positions would also be arranged for potential candidates.
Meanwhile, in order to encourage the public, especially the younger generation, to embrace green living, the final day of the Expo (29 October) is designated as Public Day with a variety of environmental talks, workshops and the Green Mart for the public to attend free of charge.
Other Concurrent Events
The Hong Kong International Outdoor & Tech Light Expo opened concurrently today at AsiaWorld-Expo and runs until 29 October, showcasing a wide range of outdoor, technical and professional lighting solutions for commercial and industrial use; while the Hong Kong International Lighting Fair (Autumn Edition) will be held at the Hong Kong Convention and Exhibition Centre from tomorrow (27 October) to 30 October. The two lighting exhibitions gather more than 3,000 exhibitors from 37 countries and regions, forming the world-renowned lighting marketplace. The fairs provide a one-stop business platform for exhibitors and buyers from all over the world, showcasing an extensive array of lighting products. During the shows, the organiser arranges free shuttle bus services between the exhibition venue and major hotels and transportation interchanges. For more information, please visit https://www.hktdc.com/event/hkotlexpo/en/shuttle-bus
Photo Download: https://bit.ly/40fzJRZ
For more information about Eco Expo Asia's exhibitors, products and related content, please visit: https://bit.ly/46UtuoW
Website
Eco Expo Asia: www.ecoexpoasia.com
HKTDC Hong Kong International Outdoor and Tech Light Expo: hkotlexpo.hktdc.com
Media enquiries
The HKTDC's Communications and Public Affairs Department:
Clayton Lauw, Tel: (852) 2584 4472, Email: clayton.y.lauw@hktdc.org
Snowy Chan, Tel: (852) 2584 4525, Email: snowy.sn.chan@hktdc.org
The HKTDC's Media Room: http://mediaroom.hktdc.com/en
About HKTDC
The Hong Kong Trade Development Council (HKTDC) is a statutory body established in 1966 to promote, assist and develop Hong Kong's trade. With 50 offices globally, including 13 in Mainland China, the HKTDC promotes Hong Kong as a two-way global investment and business hub. The HKTDC organises international exhibitions, conferences and business missions to create business opportunities for companies, particularly small and medium-sized enterprises (SMEs), in the mainland and international markets. The HKTDC also provides up-to-date market insights and product information via research reports and digital news channels. For more information, please visit: www.hktdc.com/aboutus. Follow us on Twitter @hktdc and LinkedIn
Background information on Messe Frankfurt
The Messe Frankfurt Group is one of the world's leading trade fair, congress and event organisers with their own exhibition grounds. With a workforce of some 2,160 people at its headquarters in Frankfurt am Main and in 28 subsidiaries, it organises events around the world. Group sales in financial year 2022 were around €454 million. We serve our customers' business interests efficiently within the framework of our Fairs & Events, Locations and Services business fields. One of Messe Frankfurt's key strengths is its powerful and closely knit global sales network, which covers around 180 countries in all regions of the world. Our comprehensive range of services – both onsite and online – ensures that customers worldwide enjoy consistently high quality and flexibility when planning, organising and running their events. We are using our digital expertise to develop new business models. The wide range of services includes renting exhibition grounds, trade fair construction and marketing, personnel and food services. Sustainability is a central pillar of our corporate strategy. Here, we strike a healthy balance between ecological and economic interests, social responsibility and diversity.  
For more information, please visit our website at: www.messefrankfurt.com/sustainability. With its headquarters in Frankfurt am Main, the company is owned by the City of Frankfurt (60 percent) and the State of Hesse (40 percent). For more information, please visit our website at: www.messefrankfurt.com
Copyright 2023 ACN Newswire via SeaPRwire.com.